(This is a Navigation Bar. Click on a topic listed above to see that page.)
Job Announcements:
Teacher Assistants, Lead Teacher, and Preschool Director
Trinity UMC Preschool is currently seeking to fill multiple job opening. Those positions are for Teacher Assistants, a Lead Teacher, and a Director of Preschool. Please click the red button for complete details.
Welcome
Welcome to the Trinity United Methodist Preschool page! From this page you can read more "About Our Preschool," view the "Preschool Calendar," submit and initial online "Preschool Registration Form" and use the "Meet Our Staff" to contact us.
Trinity UMC Preschool is located at 201 Cedar Street, Smithfield, VA 23430 and our contact number is (757)-357-3659. We look forward to hearing from you!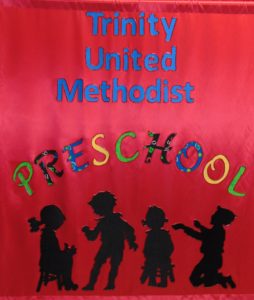 We look forward to getting to know your family.
Offering quality education since 1989.
*Scholarships are rewarded to families in need*