December events
Celebrate this season by making a child's Christmas extra special! Trinity's annual Angel Tree will be up soon and what a great opportunity to help the less fortunate in our community. And it's so easy! Simply take an angel from the tree, shop for the child whose information is listed on the angel, then return your gifts to church, wrapped and labeled with the child's name. Don't forget to sign up on the register with your child's name and number so we are able to keep track of every name.
We don't want anyone to be left out!
More details will be available when the tree goes up. Thank you so much for supporting the Trinity Angel Tree again this year!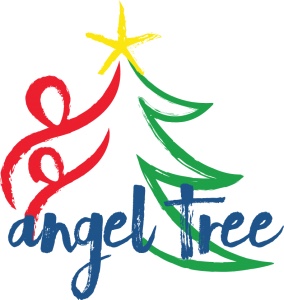 12/3@8:30/9:30/11AM – Festive Sweater Sunday! Wear your favorite festive Christmas clothing
12/3: 12PM-2PM – CIA's, Christmas Eve Pageant Rehearsal
12/5@7PM – Comfort Service (Sanctuary)
12/6@5:30PM – Love Feast & BIrthday Party for Jesus. Sign up HERE
12/10@8:30/9:30/11AM – Hot Chocolate Bar Sunday! Join us for worship and warm up at our hot chocolate bar with all the fixins
12/10@5PM-7PM – Youth Christmas Party (Smithfield Skate)
12/17@10AM Combined Service (Sanctuary)
12/17@11AM – Volunteers needed to set up the FAC for Christmas Eve Pageant
12/24 – Christmas Eve Services:
10AM Combined Service (Sanctuary) –
12/24@10AM – T'was the Morning Before Christmas@TUMC Children's Church (Children can wear PJ's and enjoy a pancake breakfast)
5PM Family Candlelight Service (FAC),
7PM Candlelight Service (Sanctuary),
11PM Candlelight Service (Sanctuary)
*Communion served @ all evening services
12/31@10AM – New Year's Eve Service (Sanctuary)
Charge conference booklet
We have our 2023 Charge Conference Booklet available here in PDF form. Please note the file is split in two due to its size.
Charge Conference Booklet Pt. 1
Charge Conference Booklet Pt. 2
Trinity's Focus
To be a vibrant community that reflects the kingdom of God through love and service to one another.
Mission Statement
We are a witness to Jesus Christ in the community by building authentic relationships and leading through impactful service.
Latest News
Trinity uses a T-Mail system to share all important church announcements. T-mails are a weekly email that comes from our church office with important news and updates. You can register for T-mails here.
Please submit any T-Mail requests or questions to (
tmail@mytrinity.org
). Please be sure to add
tmail@mytrinity.org
as a safe sender in your email program. You may need to check your junk mail and spam filters for the confirmation email after you have subscribed.
Live Stream Worship Services
Worship Schedule
Online:
11:00 AM on Facebook & this Website in real time
Sundays

at 8:30 AM in the Sanctuary
Sundays at 9:30 AM in the FAC, Rivers of Life
Sundays at 11:00 AM in the Sanctuary
*Childcare available