Dan Kim, Lead Pastor

Sara Vogeler, Director of Music & Worship Arts
I developed a love for music at an early age and began formal music studies on the piano at the age of four- I have been playing ever since! Throughout the years, I have had the opportunity to be a church choir director, pianist and organist, playing both traditional and contemporary music. What a joy it is to worship the Lord through the gift of music! My wonderful husband, Jake, and I are so blessed to be the parents of our eight amazing children. We are thankful to have the opportunity to homeschool our kids and I love learning right alongside them. My family loves being outdoors and we explore the mountains, beaches and other amazing scenery Virginia has to offer whenever we have the chance.
Meredith Parks, Communications Director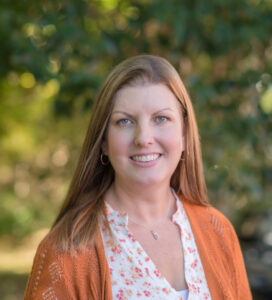 Joyce Franklin, Minister of Visitation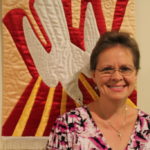 Joyce was born into a wonderful Christian family just outside of Windsor Va. and grow up there on the farm. After high school, Joyce fell in love and married Chuck Shumate, who was soon to become a Methodist minister in the Virginia conference. Chuck and Joyce served 7 appointments in the Virginia conference. In 2013 Chuck went to heaven to be with his Maker.
Joyce enjoys working with many different generations in the church. However, the elderly and children hold a special place in her heart. She is enjoying visiting with the mature and wise members of our church community and hearing their stories because they have a lot of wisdom to share.
Bekah Elmore, Youth Director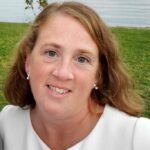 My name is Bekah Elmore and I am the youth director at Trinity. I have lived in Smithfield for a little over 5 years with my husband Dan and two children, Chloe and Mark. Our family is completed by our dog Bella and cat Jesse. I was raised in Mathews, Virginia and graduated from Christopher Newport University. Most of my career has been involved with children and youth in the education field, especially special education. I love helping people grow into the person God has created them to be. I look forward to lots of fun and adventures while sharing Christ with the youth and strengthening my own faith.
Kimberly Orrock, Director of Children's Ministries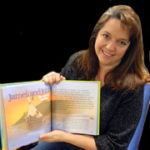 Kim Orrock is our Director of Children's Ministries. She earned a Bachelor's of Science Degree from Southwest Texas State University in San Marcos, Texas. Her teaching experience is varied including a natural science museum, Sea World, a rehab center for adults with acquired brain injuries, and a private Christian school. Family time is very important to Kim. She especially enjoys spending time with her family playing games, cooking, doing crafts, and visiting science museums and zoos.
The children of Trinity United Methodist Church have been a blessing to Kim and she has enjoyed her time spent with them. Her lessons engage children through hands on activities, skits, games, cooking, science, and fun. She loves her volunteers who regularly come to her with ideas for missions, trips, and projects. She emphasizes the importance of prayer and how much God loves each and every child. Her goal is to make each child feel loved and valued.
Becky Ringler, Pianist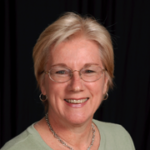 Rebecca is a Brittle girl from Wakefield, VA and played for her church there growing up. She has loved music all of her life, and besides my family, was encouraged to play and sing by older musician friends. (The singing came later.) Rebecca moved to Smithfield in 1987 and started going to Trinity soon after moving. She has been involved with the early service since it began.
Judy McNure, Nursery Coordinator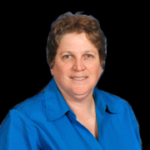 Judy has been the nursery coordinator at Trinity for many years. She is also an Algebra teaching assistant at Smithfield High School. Judy is married and has 3 sons. She often enjoys chaperoning school and church events.