The Christian Outreach Program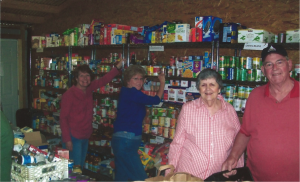 The Christian Outreach Program (COP) is a gathering of local congregations working together to serve various community needs.
Trinity has been an active member since the organization was formed in the early 1990s and our congregation has contributed time and resources to this great effort. Some of the programs and services provided by COP include sponsoring a community food bank, providing furniture, appliances and household items and assisting with medical and dental needs and supplies for those in need, sponsoring a heating assistance program, and providing donations to schools to ensure children can take school field trips and other events.