"Old" Online Giving – Time to "Switch"
PLEASE NOTE: Trinity will soon discontinue use of "PushPay" due to the exorbitantly high fees it charges. Church members who donate using
"PushPay/Church App"
are asked to please visit https://www.mytrinity.org/switch

for more information on discontinuing

"PushPay/Church-App"

donations and re-starting those donations using our new online giving platform.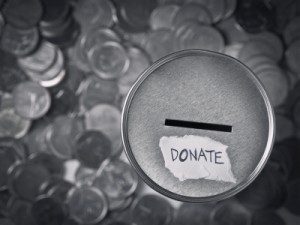 Donate to Trinity United Methodist Church
Welcome to our Giving page, where you can make a gift or an offering to God in support of Trinity United Methodist Church. The purpose of this page is to make it easy for our Church Community to give gifts and make offerings via electronic payment.
To give a donation, you may write a check or give online. Please mail a personal check to: Trinity United Methodist Church 201 Cedar Street Smithfield, Virginia 23430. Online giving is listed below.
Online Giving using Push Pay
Trinity has started using
Push Pay for online giving.
Mobile App for Online Giving
Download the MyTrinity mobile app for on-the-go church information and online giving.